Teotitlan is known for their wool rugs and we had been invited to the home of one of the local weavers. Since we had been given a time for our appointment and had never driven there before, we took off from Oaxaca plenty early since we wanted to allow enough time to be on time.
What an educational experience being allowed to watch a very talented weaver up close while he wove a band of design on a rug. We have no idea how old the loom was but it and I may have been competing in the age department? We did have a slight hiccup in that the person who was supposed to be there to interpret ended up being out of town but we still enjoyed the experience. I should have taken more regular photos, so here is a brief slideshow:
https://picasaweb.google.com/118146709599975173363/TEOTITLANDelVALLEOAXACAMEXICO?authkey=Gv1sRgCPWbvout2-HchAE#slideshow/5781911911143328594
As previously mention, we had installed a "dash cam" in our rental car to record our drives:
[img]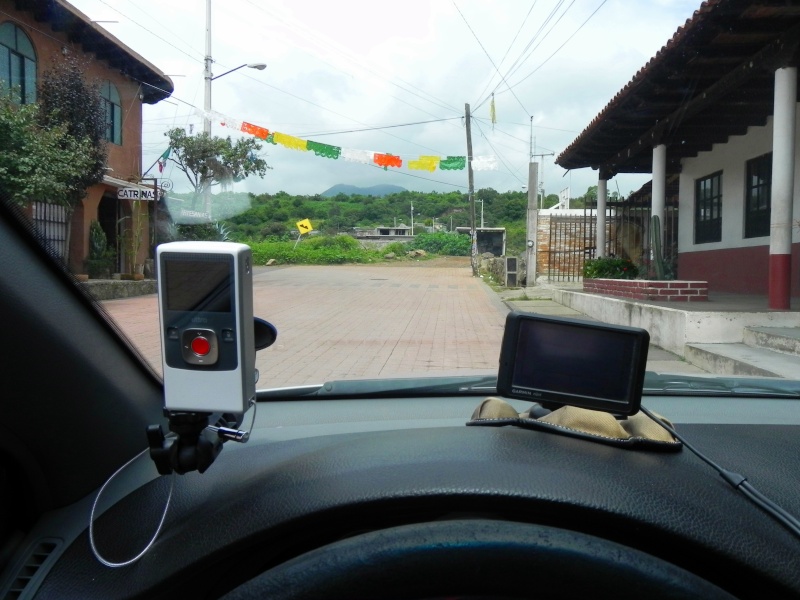 [/img]
And here is the 1st video of our drive from Oaxaca to Teotitlan del Valle. I have to modify the title page since I have de in stead of del. The original of this video was 1 hour and 4 minutes and has been edited down to just under 7 minutes:

Since we arrived in Teotitlan a bit early, we took advantage of the extra time to drive around various areas of the town.
Teotitlan del Valle is located about 28km from Oaxaca and it takes approximately 40 minutes to drive there:
[img]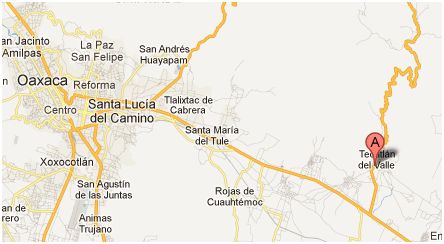 [/img]

CheenaGringo

Share Holder





Posts

: 6692


Join date

: 2010-04-17




CheenaGringo

Share Holder





Posts

: 6692


Join date

: 2010-04-17



---
Permissions in this forum:
You
cannot
reply to topics in this forum