During our visit to the Patzcuaro/Santa Clara del Cobre area, we visited the Miralago Restaurant on Lago de Zirahuen. I had a business lunch on a day when they were not open but my friend had arranged a special opening. There were three of us and we ordered: lamb lasagna, salmon fettuccine and lamb Zirahuaen (w/cheese & pine nuts). Since I am new to the concept of taking photos of the plates, I screwed up and didn't remember for this session. Each dish was received well and no negative comments on the presentation or quality of the food. On top of eating, we also consumed numerous cocktails and cervezas with a bill of about $800MXN. A very enjoyable experience in a beautiful setting.
On Saturday, the 20th, I took Kathy up for a visit as I had promised Maurilio during my previous visit. Not being in the mood for a another heavy meal at 3pm, we had cocktails and a couple of snacks and I have included photos in the photo album this time. A couple of classics - Tommy Bahama umbrellas and a bottle of "$2 Buck Chuck" was one of the wines being offered!
This restaurant is located on a mini-ranch owned by a Vet from the Los Angeles area and run by a General Manager by the name of Maurilio. It is designed to be somewhat self sustaining by raising their own vegetables, lamb, rabbits, etc. There are two well appointed suites located in a beautiful setting on the property that rent for $1250MXN per night. While not located at the end of the Lake where the town of Zirahuen and most resorts are located, it is still an easy drive from either Patzcuaro or Santa Clara del Cobre. If you look at their website that follows, you will see a map indicating the location:
http://www.miralagorestaurant.com/ubicacion/ubicacion.html
[img]

[/img]
The restaurant is open Friday to Sunday from 3pm to 7 or 8pm, depending on customer flow. I highly recommend a visit to this Lake which is referred to by some as: "Mexico's Lake Tahoe". For that "special dinner", we don't think you will be disappointed!
Phone: (443) 234 7934
Email:
maurilio@miralagorestaurant.com
Slideshow:
https://picasaweb.google.com/118146709599975173363/MIRALAGORESTAURANTLAKEZIRAHUENMICHOACAN?authkey=Gv1sRgCK7GjpX7z7XMwgE#slideshow/5643824964397913410

CheenaGringo

Share Holder





Posts

: 6692


Join date

: 2010-04-17



We returned to the Miralago Restaurant for Friday afternoon comida and enjoyed some phenominal food!
PERCHUGA ZIRAHUEN:
[img]
[/img]
PERCHUGA NEOPOLITANA:
[img]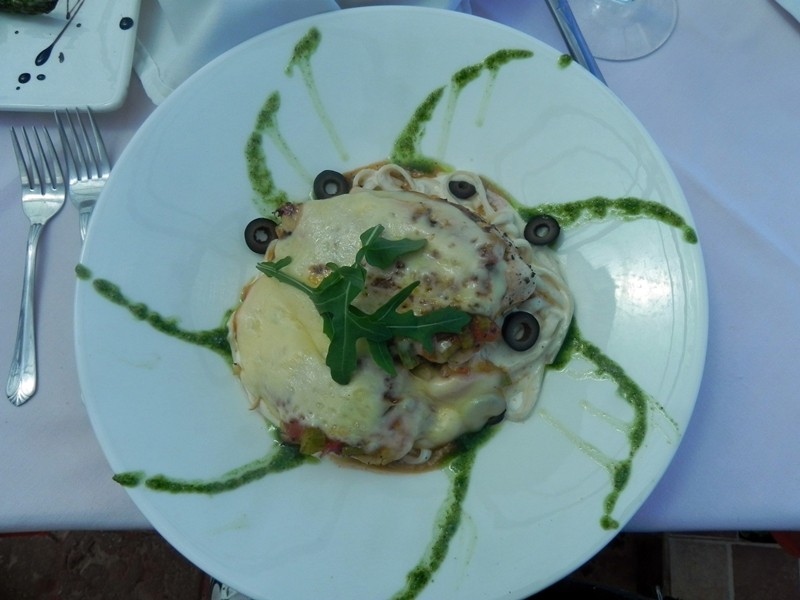 [/img]
If you happen to be traveling the Morelia/Patzcuaro area on a Friday, Saturday or Sunday, we would highly recommend planning comida at this wonderful restaurant!

CheenaGringo

Share Holder





Posts

: 6692


Join date

: 2010-04-17



---
Permissions in this forum:
You
cannot
reply to topics in this forum